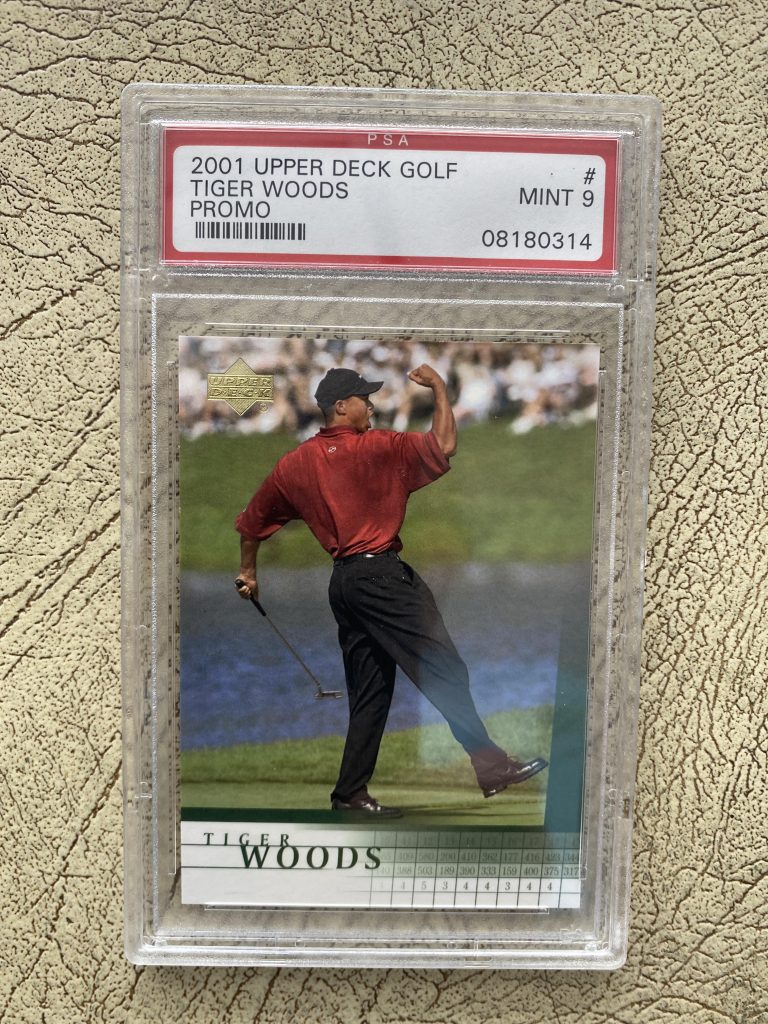 That is the question that veteran hobbyists, as well as newcomers to the
trading card hobby, have been wrestling with for years. "Graded Cards" have become the driving force in the new investor-based trading card hobby.
A 2011 Super Refractor Autographed 1/1 of Anaheim
Angels superstar outfielder Mike Trout recently sold for 3.9 million dollars at auction.
It is the highest selling sports card of all-time. A 2011 card! The owner had
purchased the card a few years earlier for a reported $400,000, earning ten times his investment in a few years' time frame. Those are the types of returns even this fantastic stock market can only dream of. This card would have never sold for anywhere near this kind of money without the card being Professionally Graded and Encapsulated by one of the big 3 Grading Card Companies.

Professional Sports Authenticators (PSA), headquartered in Newport Beach,
California, is the unquestioned leader in the Graded Card Industry. PSA is by far the most popular choice when collectors are seeking to get their prized cards "slabbed" or graded. Long time hobby price guide pioneer Beckett Publications (Dr. James Beckett, Dallas, Texas) is the second of the big three card graders, with Sports Card Guarantee, out of Florida, number three. All three do a nice job. Their encapsulation devices and labels are all a bit different. Each has their own strengths and weaknesses. Turnaround times and pricing vary. For general level service, all three companies charge an average of $20 to grade and encapsulate a trading card. Add in shipping costs both ways and it becomes clear only the higher end cards are worthy of this service. There are bulkgrading programs with longer turnaround times costing an average $10 per card for the grading service. Expect to wait 6 months to receive your cards back under the bulk discount grading program.


For 50 years, trading card values had been determined by the monthly price guide, a printed magazine or document that was outdated before it even went to press. In the current card market, price guides are virtually non-existent. The Internet and smartphone technology gives collectors the ability to see what any given card has sold for recently, thereby establishing a current market value. Ebay "SOLD listings" are the best source of current card values. Any card in any grade by any of the grading companies can be found on Ebay. A search engine of auctions held can also be a great source of recent sales activity to determine current values. Most of these sales are arms length transactions, meaning a willing buyer and seller have agreed on a price. Many hobbyist's have been reluctant to jump on the graded card train fearing the grading card companies are switching cards being sent in, too long turnaround times, high costs and overall poor customer service. Some of these concerns are valid. When asked, I always tell a fellow hobbyist that PSA is making so much money they would not jeopardize their multi-million dollar business switching out cards. Having said that, every industry has a few bad apples. My experience has been overall positive, with a few hiccups along the way. More on that in a future article. I personally like the look of a graded card. I submit many of my favorites for grading regardless of the condition or value. I like the way they look and display.
So…should you Grade or Not Grade?
I say jump in. The water's fine. There may be a small learning curve in the beginning. Help is a phone call or email away. If you want to maximize the value of your high-end cards get them graded, or slabbed or whatever you want to call it. It's worth the cost, wait, etc.
Bill Steinberg, "The Baseball Card Guy", lives in the Village of Fenney.
He can help with all your collecting questions. Do you have a card collection
you would like to have valued? Or cards you would like to sell? Or are you looking for a specific card? Call "The Baseball Card Guy" at 315-263-8700 or email him at [email protected].