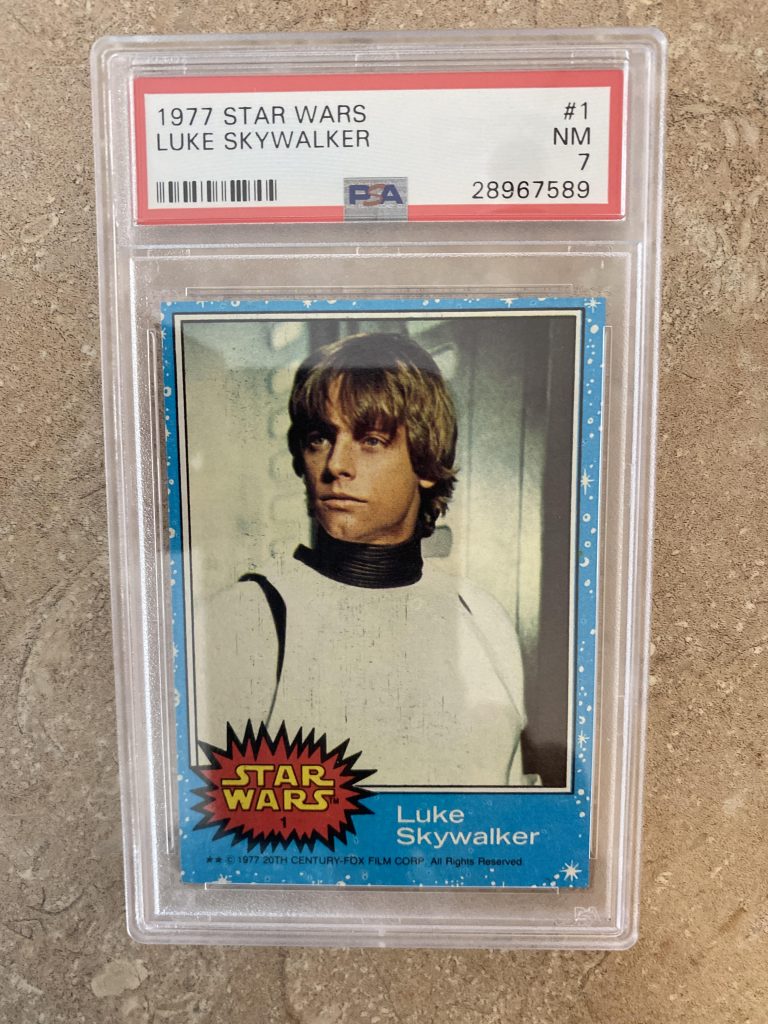 Whether you're a casual observer, a card collector, or someone who has a collection of sports collectibles, it's always fun to talk about what we
would purchase if we had unlimited resources. Unrealistic, unlimited amounts of funds to buy anything we think is a good investment.
The first rule of "investment" buying is to eliminate favorite players, favorite teams and people who are recently in the news. Buy all that
stuff anyways, just for fun and sanity. Here I want to highlight undervalued players whose cards are still available at affordable prices, that may have
potential for solid appreciation.
Top 5 Iconic Hobby Cards:
1) 1951 Bowman Mickey Mantle Rookie Card
2) 1986 Fleer Michael Jordan Rookie Card
3) 1979-80 Wayne Gretzky Topps or O-Pee-Chee Rookie Card
4) 1965 Topps Joe Namath Rookie Card
5) 1966-67 Topps Bobby Orr Rookie Card

Now the fun stuff.

Top 10 Fun Stuff:
10) 1991 Pro Set Bill Belichick Rookie Card
9) Serena Williams Rookie Card
8) Tony Hawk First Sports illustrated for Kids
Rookie Card
7) Tiger Woods/Phil Mickelson Upper Deck Rookie
Cards
6) 1981 Donruss Golf Jack Nicklaus Rookie Card
5) 1977 See-Threepio/Artoo-Detoo Star Wars Rookie Card #2
4) 1977 Princess Leia Organa/Carrie Fisher #5
(See a pattern developing here?)
3) 1977 The Villainous Darth Vader Star Wars Rookie
Card #7
2) 1977 Harrison Ford/Space Pirate Hans Solo Star Wars
Rookie Card #4

And my Number #1 choice for
investment potential is:
1) 1977 Stars Wars #1 Card (Blue Series) Mark Hamill/Luke
Skywalker Rookie Card

And finally, my Sleeper Pick is:
2017 Ollie Schniederjans Allen and Ginter Autographed
Golf Card.

Now remember, the cards represented here are just my
picks…not necessarily based on any "scientific" evidence.
Just a fun discussion for a crazy time. What are your thoughts on the subject? What are your picks? Feel free to email me your thoughts and your own picks, or anything else that's on your mind. I'm always looking for good sleeper tips or just to talk cards in general! ■ Do you have a card collection you would like to have valued? Or cards you would like to sell? Or are you looking for a specific card? For help, contact Bill Steinberg, "The Baseball Card Guy". Call 315-263-8700 or email him at [email protected].